Facial Feminization is in our DNA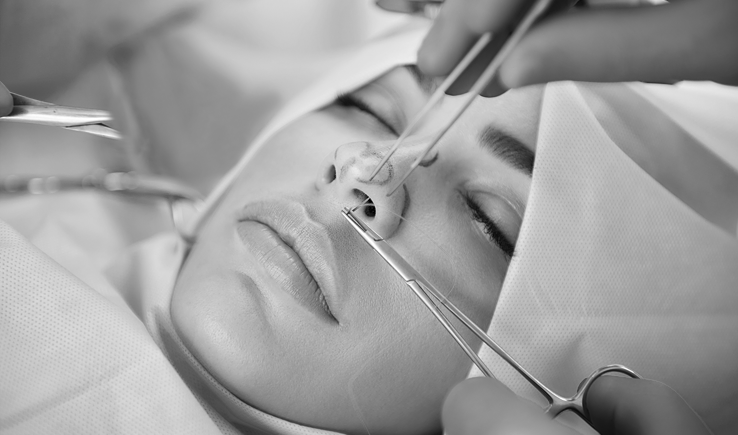 Did you know that at Mexico Transgender Center we offer entire spectrum of Facial Feminization Surgery (FFS) at extremely affordable prices?
Dr. Carlos Mendez is our Board Certified plastic surgeon who has performed numerous FFS procedures, delivering excellent results for our patients at the fraction of the cost of such surgery in the United States. Your dream of looking feminine has never been this accessible.
Forehead / brow bone contouring
Jaw bone and chin contouring
Nose surgery (rhinoplasty)
Tracheal shave
Hairline advancement
and much more!
Face & Neck Lift Surgery
Dr. Mendez utilizes the 2 layer rhytidectomy which includes the combination of skin rejuvenation and also SMAS lift, this is a more reliable method of skin rejuvenation that mainly works by eliminating the saggy skin and creases and tightens the muscles and tissues underneath it to achieve a more youthful look and longer result compared with only traditional skin lifting procedure, this includes upper and lower Blepharoplasty & Double eyelid surgery, which consist in the surgical removal of fats and excess skin on the upper and lower eyelid. Apart from its aesthetic effect, the upper eyelid surgery is beneficial for older people who have droopy skin that interferes or blocks their vision. An attractive & natural fold with long lasting result will be achieved.
Otoplasty
Surgery of the ear is a minor operation to correct the protruding ear by skin and/or cartilage reshaping. A linear incision made during the surgery will be well hidden and unnoticeable when viewed from the back to bring the ear closer to the head.
Rhinoplasty
We offer various nose surgeries which includes feminizing, reshaping and reduction rhinoplasty depending on the individual's need or preference. In many cases, the incisions are made via what's referred to as a "closed rhinoplasty." This means that the incisions are made on the inside of the nose with access via the nostrils. However, there are some cases where an "open rhinoplasty" is preferred in order to provide greater surgical access. In these cases, an incision is discreetly placed on the strip of skin which separates the two nostrils; we also recommend nose tip refinement or bulbous nose correction without bone reshaping.
Forehead/brow bone contouring
This procedure reduces the prominence of the supraorbital rim using the most common bone burring method, In men the eyebrows are usually set lower than those of a woman. It is for this reason that many Facial Feminization patients undergo a brow lift, sometimes called a forehead lift, in order to raise the eyebrows to a more feminine level.
When performed reconstruction, this approach is more invasive but may be recommended in some cases. It involves the removal and remodeling of a portion of the forehead bone structure which is then put back in place, this bone reshaping method is not only recommended for feminization but it is also suitable for those men and women who are born with largely protruding brow bone structure. The degree of reduction will depend on the patient's anticipated end-result.
Cheekbone contouring
With this procedure the zygomatic bones are being manipulated to restructure and reposition the protruding parts to narrow the middle part of the face to achieve a soft and feminine face profile that is appropriately proportional with the other parts of the face. We can also recommend cheek implant for those patients in which the cheekbone is flat, and we want to achieve a more prominent and feminine facial look this procedure is intended to provide more volume and projection to the cheekbone and the area underneath the cheek bone to provide elegance to the mid-face area.
Jaw and chin contouring
This procedure is suitable for both men and women who wish to achieve a narrower and a "V" shape face. Dr. Chettawut's technique is a one line reduction carried out through intra-oral approach so it does not create any incision or scar on the face.
Trachea Shave
This is also called as "Adam's apple reduction" and "Chondrolaryngoplasty" and it aims to reduce the size of the thyroid cartilage to achieve a feminine neck area.
Chin Implant
Dr. Mendez performs chin implant surgery to enhance the projection of chin in order to attain a more proportionate upper and lower facial structure. This procedure can be done intra-orally either under local anesthesia for standalone procedure or general anesthesia if done together with jaw / chin contouring surgery or complete facial feminization.
Hairline Advancement
The hairline is undoubtedly an area where the difference between the sexes is quite noticeable. Genetically born males typically have higher hairlines than do genetically born females. In addition, it is common for the male hairline to recede, especially in the areas just above the temples, the hair advancement surgery is perform by an incision in the hair implantation area and the hairline is advanced towards the eyebrow, the incision will be concealed in the hairline for better aesthetic results, we can also perform Follicular Unit Extraction (FUE) Hair Transplant for our patients with substantial male pattern baldness.
Chin & Jaw Shaping
The main goal for jaw surgery is to achieve the V shape of the face, male jaw is a square area which provide a masculine and dominant face pattern, eliminating this area and bring it in to a V shape will provide a successful facial feminization, we usually recommend the chin implant in this surgery to enhance the V shape into a more feminine look.
Lip Lift & Filler
Dr. Mendez performs a lip lift in order to reduce the distance between the bottom of the nose and the top lip, an incision is made under the nose and a portion of skin is removed in order to raise the lip up and shorten the area, to provide a more feminine look.
Yes, absolutely! Our doctors are available for private consultations via WhatsApp (up to 30 minutes per patient, Please see schedule and instructions on how to join).
IMPORTANT: All patients will also have a private consultation with our doctors one day before surgery.
Like with any plastic surgery, each procedure carries a certain amount of risk. Generally, Facial Feminization is considered very safe and complications are quite rare.
To protect the privacy of our patients, we do not publicly display their facial photos on our website. Some patients have agreed to share their before/after photos with out prospective patients. Please contact us for more information.